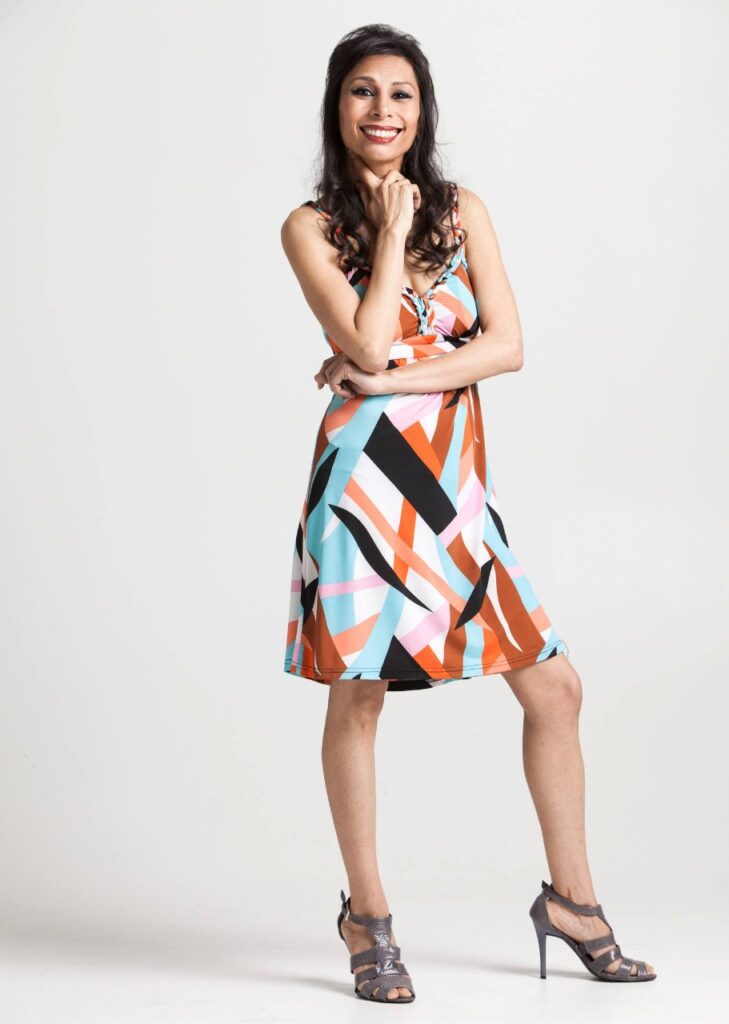 Geeta Chopra is the winner of the New Jersey Governors Award for outstanding service to the community. She is a highly sought-after leading Christian speaker, coach, and author.
As a former Hindu, born again believer of Jesus Christ Geeta has observed that Christians collectively utilize less than 1% of the power Christ gives them.
She publicly speaks on what it means to be a Daughter of God in the 21 st century and how to apply the authority of Jesus against the enemy of mankind while boldly living in the full promises of God. The Rotary club of Pittsburgh and New Jersey frequently host her as a guest speaker. She has also spoken at several Christian and professional international events and conferences including HYVE International and The SBA.
Her television ministry includes hosting and producing two TV shows, The Geeta
Chopra Show, and We the People. She also hosted The Scripture of the Day w/Geeta for two consecutive seasons at Saakshi TV. Geeta is also a trained minister, and coach, and professor. She currently teaches the workshop Breakthrough Bootcamp and The 4 R's of Gut Therapy to help people break free from life-long generational strongholds, medical and spiritual. She also offers a hand-crafted Public Speaking class for all individuals.ar
She has a background as a small-business owner where she managed 35 employees. In the private sector, she taught economics and finance. Currently, she is involved in full-time ministry where she helps, motivates, and coaches thousands of individuals across the globe. Her focus is on the incarcerated and the sick.
Geeta sits on various boards including the YWCA of Princeton and Teshuvah Road Ministries. Her charity work include the 700 Club, Prism Student Ministries, The Mordecai Mission, Faith Driven Investor, The National Prayer and Crisis Line, Central Jersey Animal Rights Association, The Borgen Project, and much more.
Geeta obtained her master's degree at the prestigious Elliott School of International Affairs at the George Washington University, in Washington, DC. She has also taken courses in chaplaincy, mental health counselling, and mental and behavioral health disorders at Light University.
Topics widely spoken on:
The journey from Hinduism to Christianity

Spiritual warfare (for both genders & all ages)

Finding your identity in Christ

Overcoming sickness by using your authority in Christ

Living a life of victory

With God All Things Are Possible.​