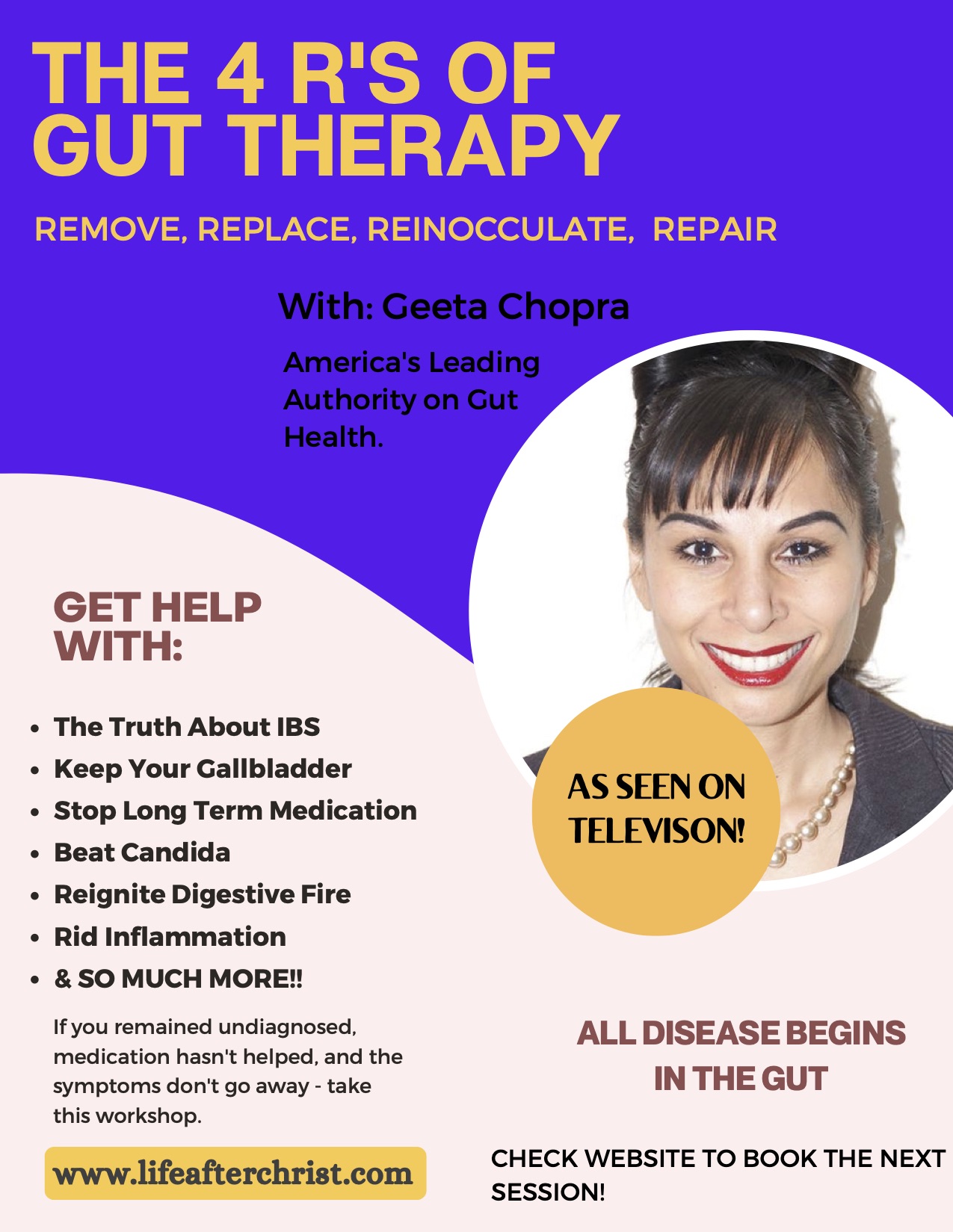 The 4 R's of Gut Therapy: Remove, Restore, Repair, Replace.
Most Americans today have compromised levels of good gut bacteria, and this is the # 1 cause of disease in America.  All disease begins in the gut.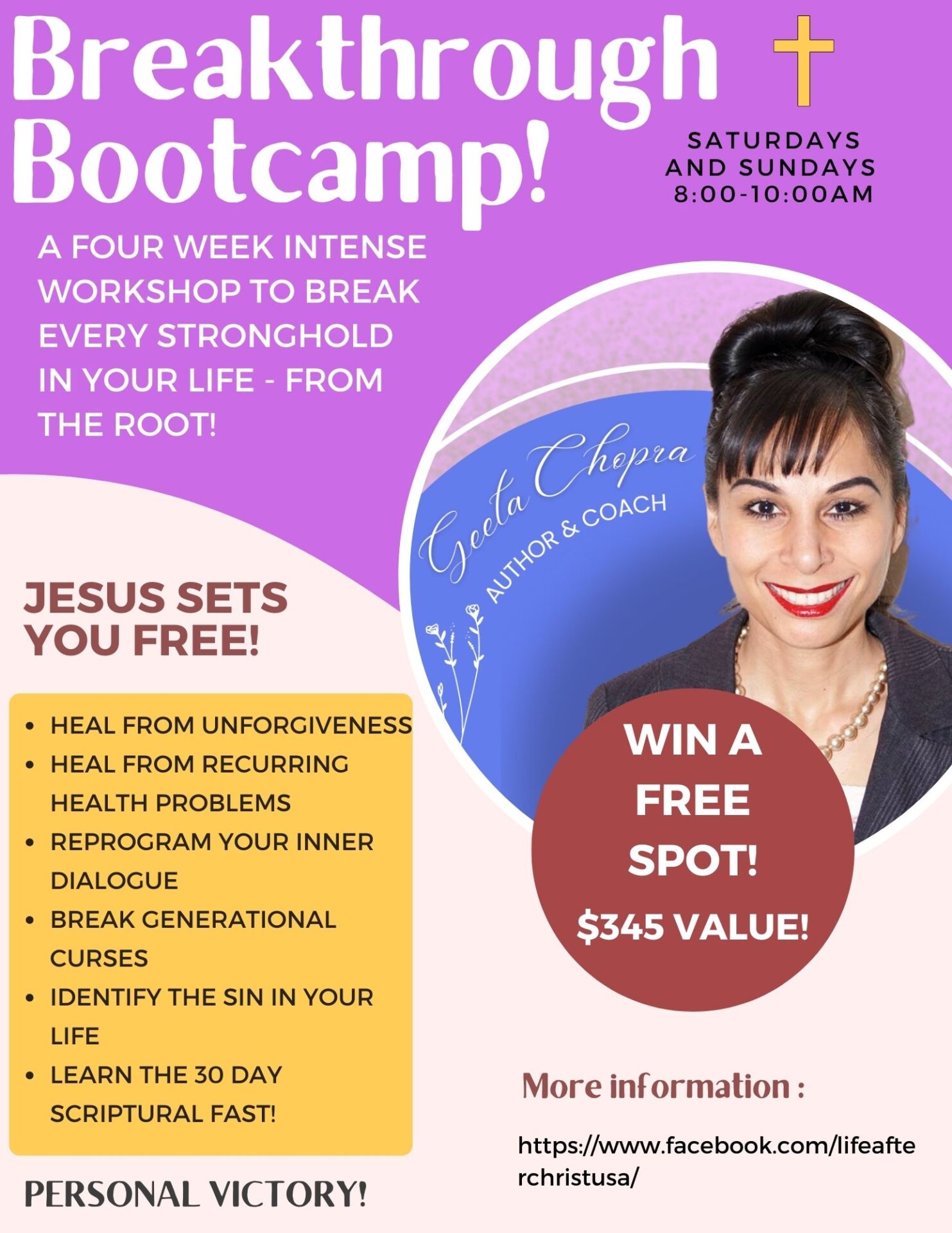 Breakthrough Bootcamp Course.
Are you struggling with the same chronic patterns in your life that seem to keep coming back?  Learn your redemptive rights in Christ and break every generational curse and lie holding you back.  Start living in complete victory and get everything back that was lost. Your divine rights are freedom, complete health, abundance, and glory.
I've grown fond of Geeta Chopra over the years through her work at Central New Jersey Network. Geeta has a unique and refreshing perspective on life, which I'm sure will delight the readers of her new book.
Geeta is a distinguished Woman of God who has the gift of inspiring believers and non-believers by using God's written word (The Bible) to encourage, motivate, heal and uplift women at every stage and phase of their life.
Geeta is an amazing woman of God fully confident in who she is in Christ. You will be immediately engaged as you read and learn how you too can walk in the Love, Grace, mercy, and the excellence of Jesus Christ.
Geeta is very inspirational, and her writings have the ability to help Christians get to from where they are to where they want to be.
With God All Things Are Possible.​
We are so glad you have made this decision!  Please email to us to obtain the next starting date and steps.  Our team will reply back to register you promptly.